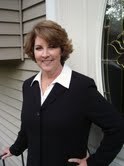 Diane Denis
Sales Associate
Diane has been a licensed real estate professional since 1991 specializing in the sales and marketing of homes throughout Southern New Hampshire. She came to real estate with over
14 years of marketing experience, which is one of the reasons why Diane's clients have been so
successful in their home buying and selling endeavors. A native of Massachusetts and resident
of New Hampshire for most of her adult life, she is a valuable information resource to both those
new to New Hampshire as well as those who are simply changing neighborhoods. Diane is the
mother of three grown children who attended both Nashua parochial and public schools. She is also the proud grandmother of 4 boys including a set of identical twins.
A member of the Greater Manchester/Nashua Board of Realtors, the New Hampshire Association
of Realtors and the National Association of Realtors. All of these associations uphold a strict code of ethics and ensure that their members are up to date on the latest marketing techniques and legislation affecting real estate.
Diane prides herself in listening and interpreting the needs and wants of her clients. One of her goals is to take the stress and worry out of the process for her clients by paying close attention to detail, keeping her clients informed and taking special care to protect her client's interests. As an open and honest communicator, her goal is to empower people with knowledge to make good sound real estate decisions. A true professional that balances technology with personal touch, time with largest return on investment and understanding of market trends with buyer and seller behavior. She considers herself to be a well rounded Realtor having worked in other fields, in varying market conditions and with people from all walks of life.
If you are seeking a committed and caring Realtor who will put your interests first, call Diane Denis today.